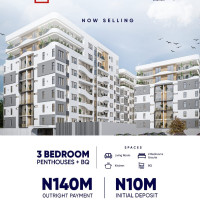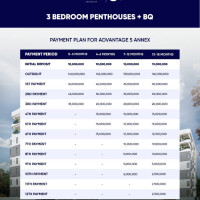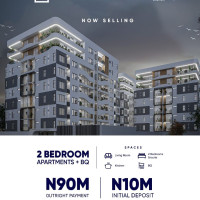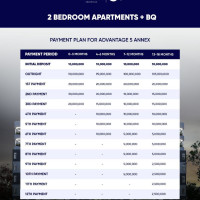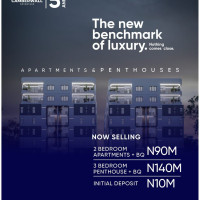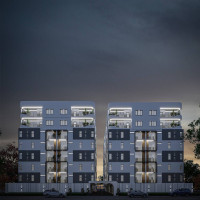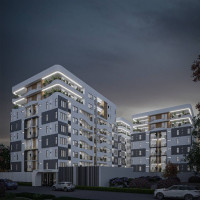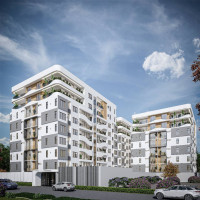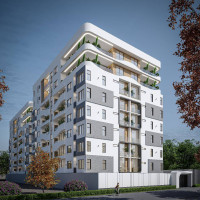 NPH-6328564
4 Bathrooms
3 Bedrooms
Garages
2023 Year Built
Furnished
SQM
Description
The CAMBERWALL ADVANTAGE 5 ANNEX
Camberwall Advantage 5 Annex, the extension of our Advantage 5 is finally here!
Exclusively designed to meet the high demands of our spacious apartments and penthouses, this project features exclusive
• 2-bedroom apartments+BQ- 90M
• 3-bedroom penthouses+BQ- 140M
Camberwall Advantage 5 Annex boasts lifestyle-enhancing features and proximity to a rich neighbourhood that promotes diversity and exploration.
Don't miss out on this opportunity to experience luxury living at its finest.
To learn more, Kindly send a dm Now

Camberwall Advantage 5 Annex; Five times the luxury, five times the advantage.
Disclaimer
This property consists of an advertisement by Kahoja Property and Homes. Naija Property Hub only serves as a medium for the advertisement for this property and is not responsible for selling the property. Property descriptions and other information provided on our website are intended for information and marketing purposes. It is the responsibility of the agents to ensure the accuracy and integrity of property descriptions, while prospective buyers/tenants are to confirm via physical verification. The property adverts and listings on our website do not constitute property particulars; these should be available directly from the agent marketing the property on naijapropertyhub.com. Naijapropertyhub.com encourages you to carry out your due diligence. We shall not, in any way, be responsible for the individual actions of agents during relations with users, both off and on the Naijapropertyhub.com website.
Situated in Freedom way
Modern And Luxury Architecture Design
Well Planned Recreational Enjoyment
Partially Furnished
All Around Lifestyle Conveniences
Safety Tips
Do not make any inspection fee without seeing the agent and property.
Only pay Rental fee, Sales fee or any upfront payment after you verify the Landlord.
Ensure you meet the Agent in an open location.
The Agent does not represent Naija Property Hub and Naija Property Hub is not liable for any monetary transaction between you and the Agent.