Advertise with Us
Give your property quality exposure. Advertise with us. It is Free!
Are you an Estate Agent, a Property Developer or a Landlord/Property owner? Do you have properties to sell, rent, or lease out to potential buyers or tenants anywhere in Nigeria? Naijapropertyhub.com is positioned with the right tools to get you started.
As a web-based platform for property purchase, rent, short let, lease, and sale, we strive to provide users with the most friendly and best property search experience both online and offline by linking them with certified property developers, property agents, and mortgage companies across the country's six geo-political zones. NaijaPropertyHub.com is the best and growing platform you can trust.
Get Started
When Nigerians need Property. they visit NaijaproPertyHub.com
Over 6 Million Page View Monthly
30% growth in sessions annually.

51% Increase in Active User
3Daily growth in active user.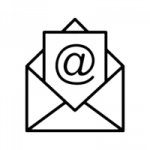 10% Increase in Enquiries
10% Growth in E-mail and Phone enquiries.
Why Choose NaijaPropertyHub.com?
Making a choice to advertise your property on NaijaPropertyHub.com is not a difficult one because of the following reasons;
NaijaPropertyHub.com is a digital marketplace built to serve as a local property market that reaches a wider audience around the globe.
There are in-house professionals in Real Estate, marketing, and other related professions available to guide at all times.
Our registered agents and developers receive inquiries from potential clients for the properties listed on NaijaPropertyHub.com within a short time of listing.
NaijaPropertyHub.com is active on social media platforms. Every advert on NaijaPropertyHub.com will automatically be boasted to reach thousands of potential clients within 24 hours of posting through our various social media handles.
More than 2 million visitors with over 10 million views monthly.
To Get Started...
Simply sign up for a free profile/account with NaijaPropertyHub.com.
Enter your details (your name, company name, address, email, phone numbers, etc.).
Click on Submit property button to start posting as many properties as possible.
You can view your properties on my properties menu on the Dashboard.
If you are in a different industry or have a product to advertise with us. please, contact us.
Want to get in touch with us?
We would love to hear from you.